Fall weather up north is incredible. I brought home yellow, orange and red leaves, and pasted them into my journal. Distance is short when your hand carries what your eye found, but it still feels so far from where I am. Southern Florida shouldn't be considered part of the US, it doesn't function anything like the rest of the world. I missed out on so much growing up without seasons.

Aside from northern visiting I went home briefly and saw u2. Seeing a living pop icon is definitely a surreal experience. I've seen u2 in the media so many times before that when the concert was finished I couldn't decide whether I felt like I'd actually seen them, or if it was just another benefit concert on MTV. Really great show though.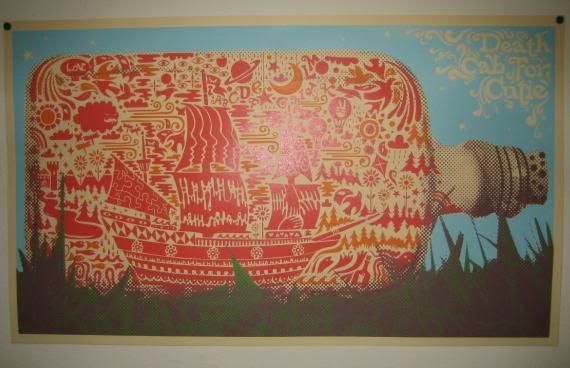 I picked this up at the Death Cab show on Halloween, I'm pretty sure it's hand silk-screened. I love it.

Oh and ATTENTION EVERYONE COMING HOME FOR CHRISTMAS. Bonfire on the beach. Anyone is more than welcomed to come, just reply or get in touch with me so I can figure out a good date.